Hello everyone! This is Lexy and I'm here to tell you that today is a very special day.  It's my Gotcha Day, or my Adoptiversary as some like to call it.  I like to call it "the day my life changed forever". It's actually a two-part day, the first day being April 10.  Six years ago on April 10 Mother and I found each other. It was serendipitous, if I do say so myself.  By happenstance Mother found herself in Petco in Nanuet, NY, the same day I happened to be "on display" at an adoption event with Hudson Valley Humane Society.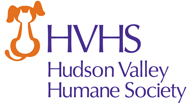 OK, "on display" seems a little negative to say, but that's how I felt.  Family after family, person after person, just passed me up. After a while even the most confident girl starts to feel there's something wrong with her.  This went on for about a year, and then it happened. A human stopped by my cage and couldn't take her eyes off of me.  It was Mother.  She oohed and aahed over me, and didn't even look at the other cats. For the first time in a very long time, a human had eyes for only me.  I liked her – I could feel her positive energy, and I felt something else; love.  I didn't get my hopes up too high though, because I didn't want to get let down again. Especially when she left without me. 
A week later on April 17, 2010 , the volunteers (who were all so wonderful to me), told me I was going home.  They kept petting me (I didn't do hugs back then, either) and telling me how happy they were for me.  I wondered if they had me confused with some other cat because surely I hadn't been adopted. A little while later I smelled a familiar human scent – it was a human who had petted me before in my cage, but I didn't know who.  I looked up to take a peek and there she was; it was Mother, and she looked so happy! She was accompanied by an entourage of humans who I later found out were my new relatives. They all came to see me! The next thing I knew I was in a carrier (well, a cardboard box type of thing) with my bed from my crate, and off I went in the car to Queens, NY.  (I never slept in that bed again.  I never went near it. That part of my life was over and I was happy when Mother finally threw it out.)
About 90 minutes later I was home.  It felt so strange to say that word – home.  The last "home" I had ended up with the humans moving and me being thrown outside, left behind, to fend for myself.  I had a feeling Mother wouldn't be like that, though.  The house was already set up for the arrival of a queen, complete with fancy dishes, scratching post, beds and catnip toys.  Not to mention treats.  I took a look around (after a quick trip to the litter box), and then jumped in the kitchen window.  It was so long since I was able to do this. I missed the birds! I turned around and looked at Mother to say "thank you", and at that moment I gave her my heart.  We've been in love ever since. 
Birds! Oh birds, how I've missed you so.