Hello and happy Saturday! Did you know that November is Adopt a Senior Pet Month? Senior cats often find themselves in the shelter for many reasons, and being separated from their family after all those years can be very traumatic. Sadly, many senior pets never make it out of the shelter because they're often overlooked for a kitten. Today we're going to tell you why adopting a senior pet can be a great experience!
1. No need to kitten proof your house! A senior cat has already learned their manners.
2. Senior cats are already litter box trained! You don't have to go through basic training and boot camp like you would a kitten.
3. Senior cats are the perfect companions for senior citizens. It could be the perfect partnership for the rest of their lives.
4. Senior cats are over that "destructive phase."
5. Older cats may be a better choice if there are young children in the house. Younger children can sometimes be very rough with a kitten. An older cat may be able to tolerate more handling and can leave on their own when they've had enough.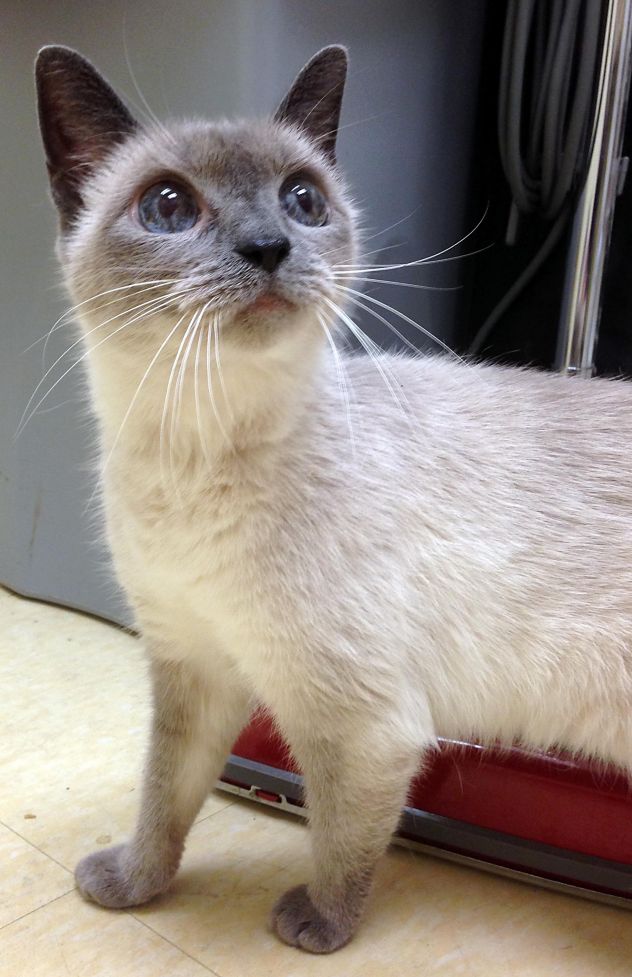 This beautiful girl is Sheba and she's available for adoption through
The Grannie Project
. The Grannies have this to say about Sheba:
"Sheba is a sweet and petite darling of a cat! About 11 years old, she prefers the quiet life and genuinely adores attention and being near her special person. Her foster mom says she's a doll baby and would make an excellent companion. She's more fond of a affection than her toys, but a good pinch of catnip now and again makes her quite happy! Sheba's pretty blue eyes have a unique marble pattern to them, and her coat is a stunning lilac point color.
Sheba is spayed, vaccinated, FIV/FELV tested and negative, and microchipped. Adopt Sheba! (sheba@thegrannyproject.org)"
We have been friends with the Grannies since we started our Facebook Page. They are a wonderful rescue that specializes in senior cats. To see other seniors that are looking for their forever home, visit
The Grannie Project's Petfinder page
,
The Grannies on Facebook,
or their
website
.
You can also look for seniors at your local shelter.
Have you adopted a senior pet? Tell us about it!
Lola